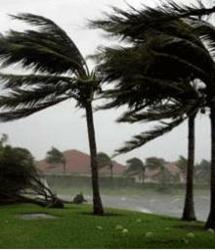 The agents at Gulf Coast Educators Insuranceannounce insurance discounts to eligible homeowners who take proven methods to strengthen their homes against hurricanes. "Homeowners may get discounts off the windstorm portion of their insurance premium if they show a concerted effort toward making their dwelling stronger" says Ron DeFreitas owner/agent of Gulf Coast Educators Insurance.
DeFreitas adds "there are numerous things a homeowner can do to strengthen their home. Replacing their roof is a huge one. If a homeowner's roof is old or showing signs of damage or decay this will be a very vulnerable spot on the home. Addressing key structural weaknesses will also be key to strengthening a home. Porches, overhangs and gable ends are typically the most frequent places homeowners experience damage. "
For additional areas to strengthen a home the Florida insurance agents at Gulf Coast Educators Insurance also recommend examining entry doors and the garage door of their home. These may be weak points where wind pressure and wind born debris may force them open or push them out of their tracks.
Gulf Coast Educators Insurance agents are available to guide homeowners how to further protect their homes as we approach hurricane season. "Our Florida insurance agents can coach homeowners on how to strengthen their home whether it's on the water or inland. We have seen all types of claims from homeowners who didn't properly secure their home or property before a storm hit. Many coastal residents talk with us each year to learn of new ways to strengthen their home" explains DeFreitas.
Gulf Coast Educators Insurance is located in both Naples Florida and in Port Charlotte Florida. Between their two offices their insurance agents offer home and property insurance throughout the Southwest Florida area. Gulf Coast Educators Insurance agents offer Florida residents insurance coverage on single family homes, condominiums and renters insurance for those living in a multi-family dwelling such as an apartment.
The Florida home and property insurance products offered through Gulf Coast Educators Insurance are vast and can be catered to those needing property insurance for waterfront living as well as those who are more inland and need a home insurance policy for their home that is more inland.
For more information or a competitive quote on home insurance and property insurance policies in Florida please call Gulf Coast Educators at their Naples Florida office at 239-591-0963 or at their Port Charlotte office at 941-391-5423 or visit online at: http://www.propertyandhomeinsuranceflorida.com